Choose from a selection of images below to use to make your own materials to promote Dr. Shiva Ayyadurai for U.S. President in 2024.
The below images are intended for free personal use & distribution only. If you wish to make & sell merchandise to promote Dr.SHIVA For President, please CONTACT US and sign up as an affiliate: https://shiva4president.com/contact/
Style Guide
Fonts
Dr.SHIVA 2024: Source Sans Black, Open Sans Condensed Bold.
TRUTH FREEDOM HEALTH®: Impact
Colors
Primary / Highlights: Red (Hex: #B10000, sRGB: 177,0,0. CYMK: 0,100,100,31. PMS: 3517c)
Secondary / Body Text: Black
Tertiary / Background: White
Dr.SHIVA 2024 Flyer, 8.5″x11″ (PDF)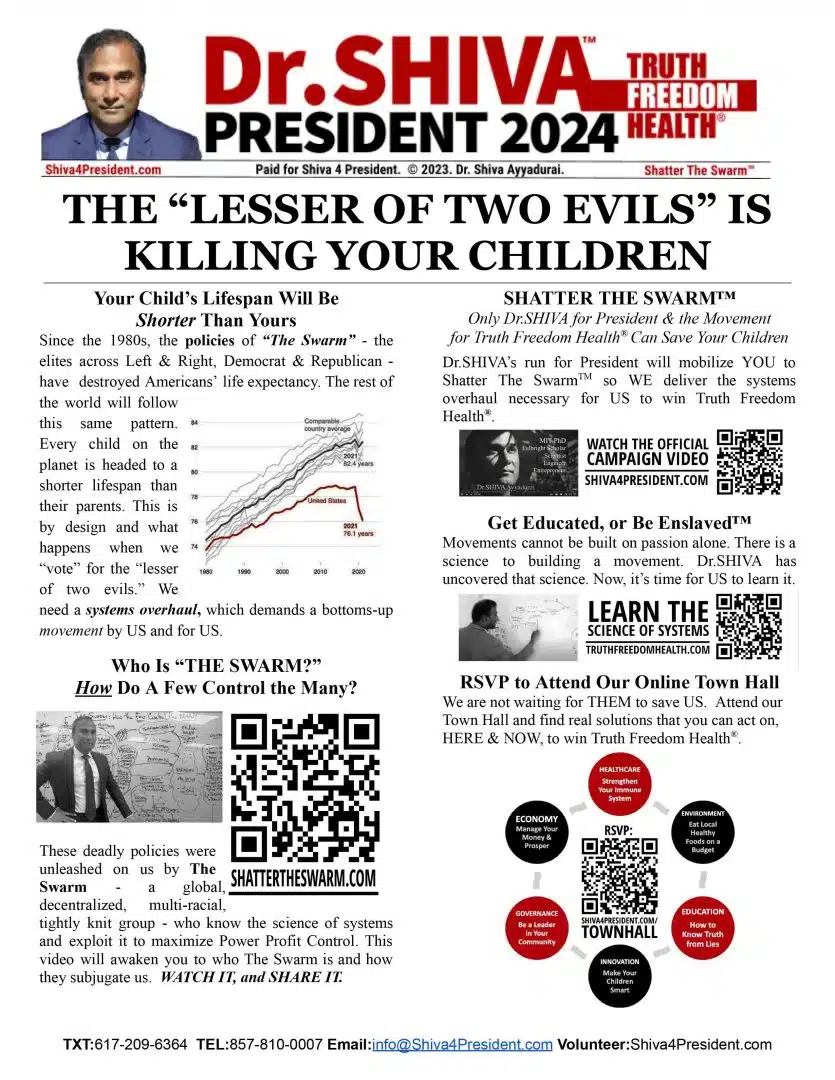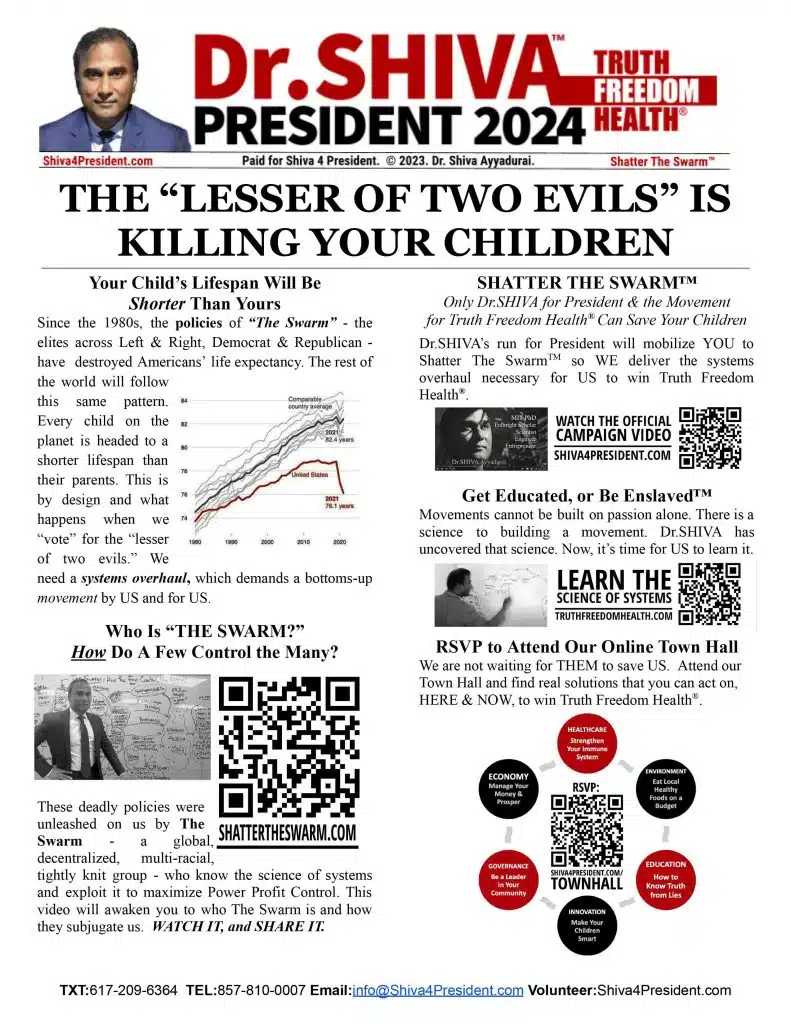 Cards, Front & Back (PDF)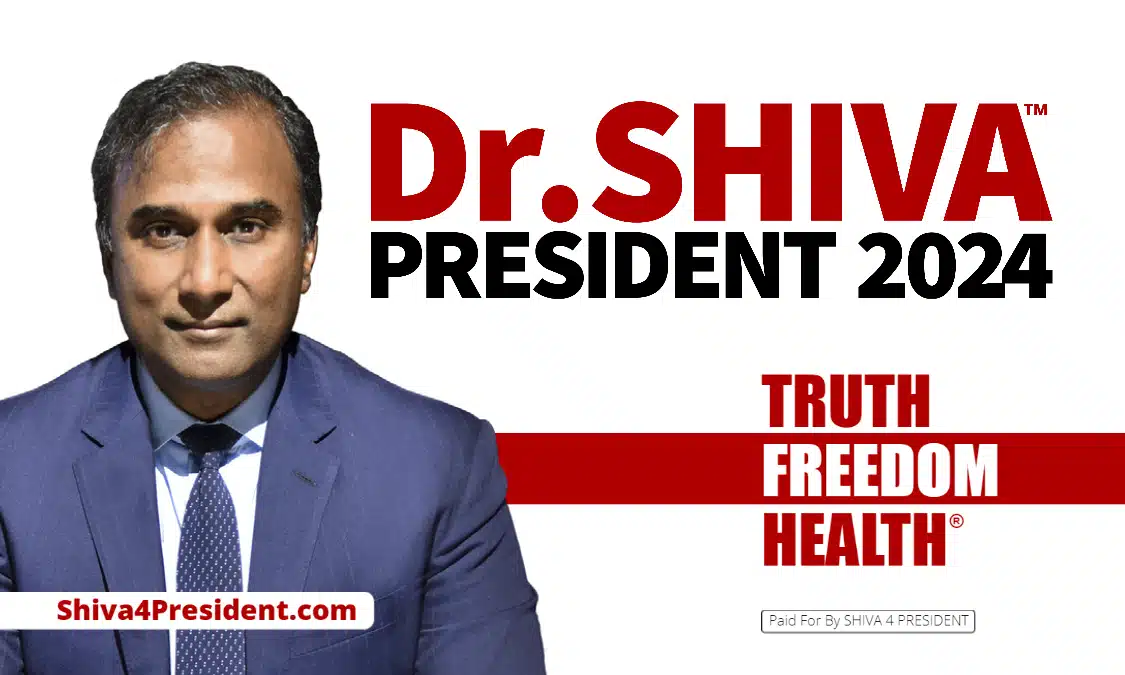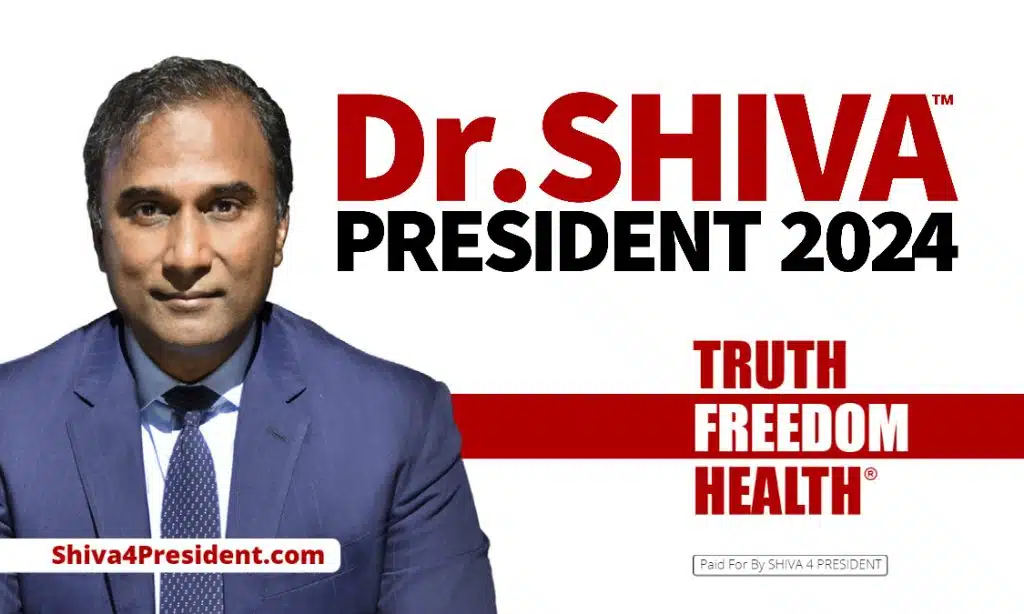 Dr.SHIVA 2024 Lawn Sign, 12×24″ (PDF)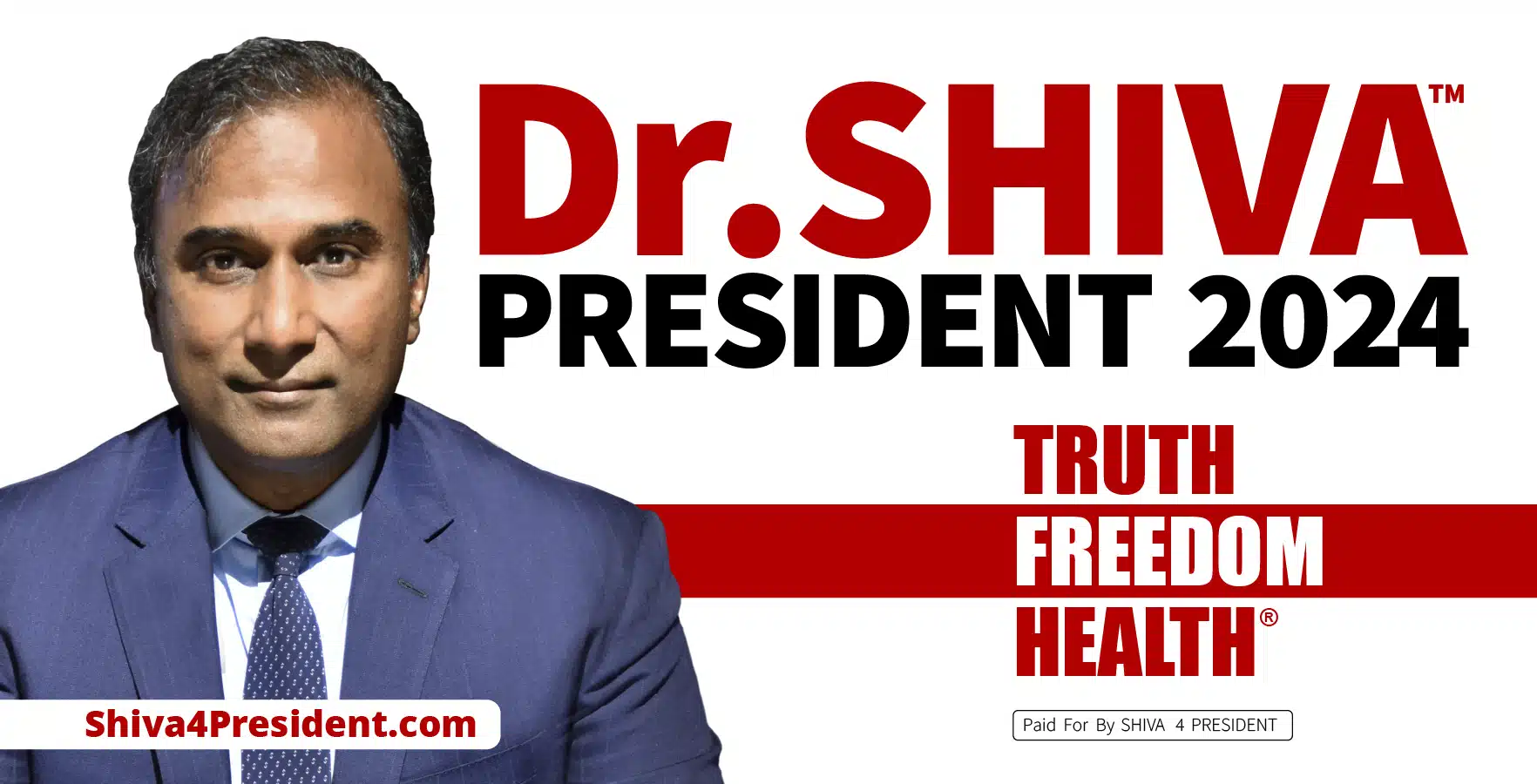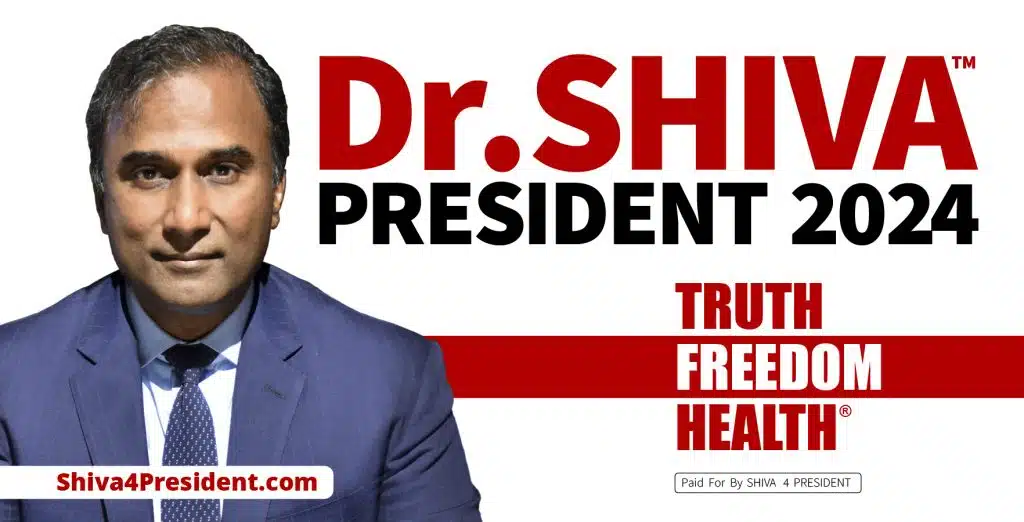 Dr.SHIVA 2024 / Truth Freedom Health® Bumper Sticker, 3×11″ (PDF)

Truth Freedom Health® Sign, 12×24″ (PDF)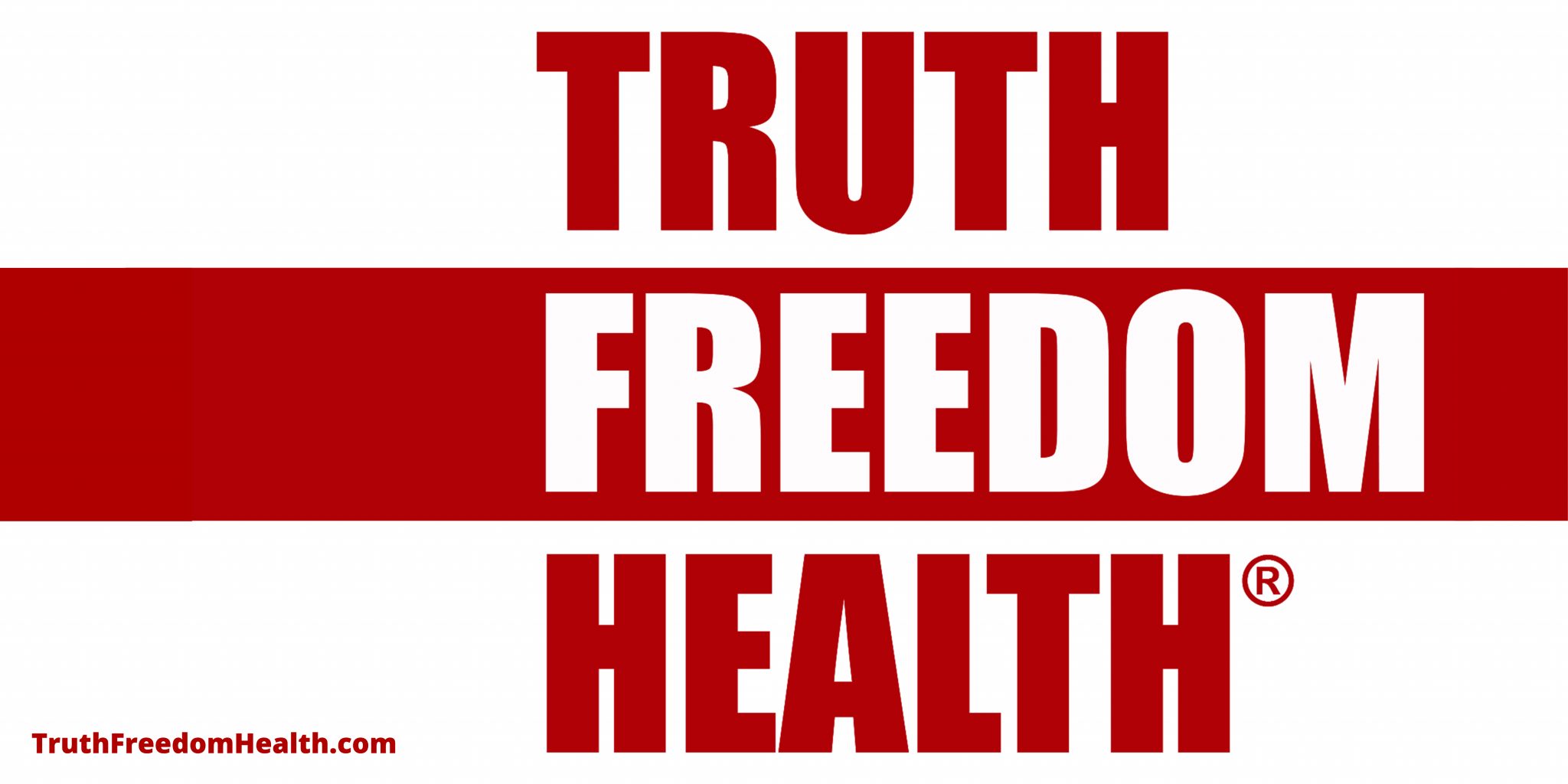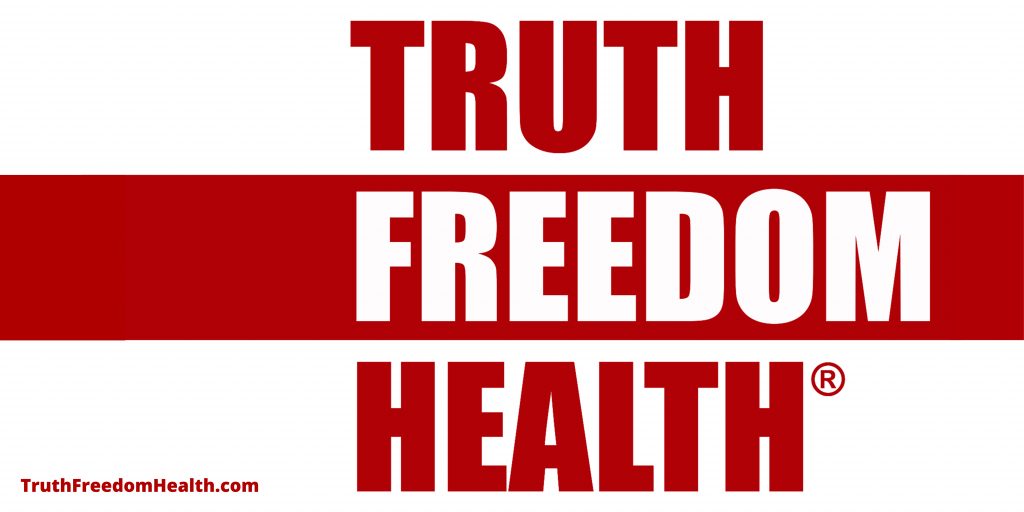 Truth Freedom Health® Banner (Transparent PNG)


Dr.SHIVA 2024 Logo (Transparent PNG)


Dr.SHIVA 2024 Independent Logo (Transparent PNG)